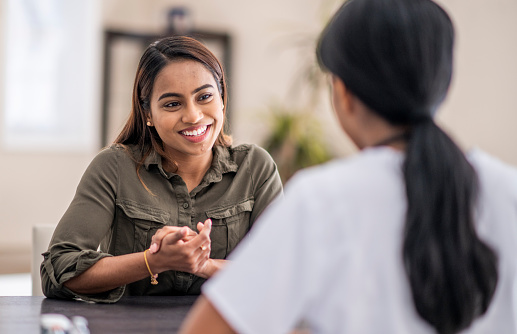 Career Counseling By Admission India Experts To Select Right Course And College
AdmissionIndia is a platform that offers sincere support and guidance to the students to choose the best University and Institute all over India. We list the updates and notifications released by the top Universities and Institutes to inform you all before it's gone too late so you can follow up the process and take your next step according to the updates.
It is a reliable platform prepare to ease the process of admission concluding all the phases of the selection of courses, colleges, institutions, universities, entrance test schedule, syllabus, process, eligibility criteria, and all other important information.
Ask The Career Experts To Clear Admission Process Doubts
You can ask education industry counselors experts to take their career advice and suggestion on different courses their scope and pathway, challenges, and important tips to conquer the field. Common Application Forms are available. Get the information to study Abroad, institutions & Universities for higher education.
You can explore the courses for Engineering, Management, Designing, Animation & Film,  Art & Science, Medical, Law, Pharma, Agriculture, Architecture, Hotel Management, Applied Health Sciences, Commerce, Journalism & Mass Comm, Paramedical, Dental, etc.
In the first phase of college education, some of the students get stuck or nervous with the available options of colleges and courses. Some of the new courses have been introduced in the education sector that will boom in coming years such as Data Analytics, Data Science, Machine Learning, Artificial Intelligence, Human resources, Product Development, Fashion Designing, Digital Marketing & Advertising, Mass Communication, etc.
Career experts and counselors ask the students about their interests and provide the needful knowledge and support which will help them to pursue their careers on the right path.
You can learn which course interests are best complying with your goals. You will get directions for the admission of courses in demand of different sectors. Students interested to take admission in the UG, PG, Abroad courses can navigate the college's website from here and get detailed info about the opportunities and intent of particular courses.
AdmissionIndia portal is managed by the Erfolg Consulting Pvt. Ltd. since 2016 it is helping the students to make an ideal choice of colleges. More than 1Lakh Students have made the registration on our site and we have collected the information of more than 1000 Universities, Colleges, institutes.
Popular Colleges Listed on Our AdmissionIndia Portal
Thapar Institute of Engineering & Technology(Deemed To Be University)

Azim Premji University

Chhatrapati Shivaji Maharaj University

Singhad Institutes

Vishwakarma University

NMMIS University(Deemed To Be University)

Amity University, Mumbai, Maharashtra

Bharti Vidhyapeeth University, Pune, Maharashtra

K. R. Magalm University, Gurugram, Haryana, 122103

Amity University, Gurugram, Haryana

Sharda University, Greater Noida, Uttar Pradesh

Shiv Nada University, Delhi NCR, Uttar Pradesh

PSG College of Technology, Coimbatore, Tamilnadu
We can't list all of the colleges, Universities here. You just visit the site, navigate different options of courses and colleges launched at various corners of India.
Students are really impressed with our work and the support they have accepted from us. Our experts do the proper counseling for our students registered on our portal. We try every possible way to make the admission process and course selection easier by providing the information on time. 
We keep updating the information of Top Universities and Colleges to inform the students what is going on there. So they don't miss any important u
The second phase of the CUCET scholarship test is going to be hosted soon, Candidates who are wishing to enroll in Chandigarh University Courses can submit their application form on the portal and take a first step towards the goal.