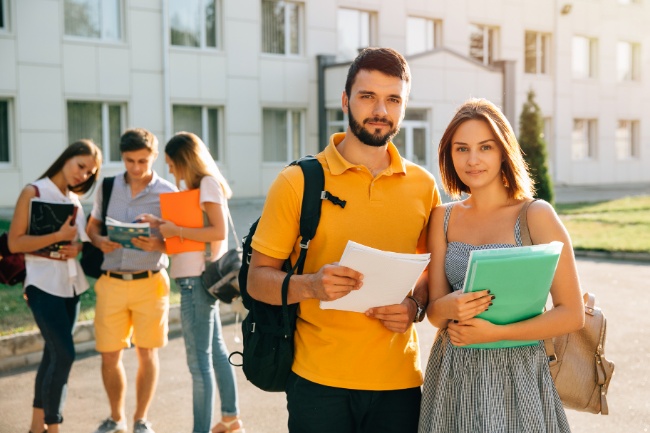 5 Lucrative Career Option Sushant University Law graduates| Admission
Law is considered one of the desirable career fields with extensive options to pursue in your professional life. Aspirants can enroll in the Mody University, Sushant University application to head the path of this law field. After graduating from law courses aspirants can start practicing as assistants under the guidance of a law firm. 
Explore Opportunities Being A Sushant University Aspirants| Placement
You can qualify for special law exams and be a government-certified lawyer. If you don't have such plans here we are suggesting additional options for law interest graduates.
You don't have any lack of opportunities but you can grab a good place in various fields and employment roles.
Policy Analyst & Legal Relations
Many business houses hire law graduates and experts who have deep knowledge about legal procedures and government regulations so they can run their business efficiently without facing any government issues. Business firms need people to structure the clause and commitments following the legal approaches to managing the brand value of their business.
Business houses need legal counselors to help them with proper planning, predictions, and networking using their analytical, administrative, and statistical skills. It helps to manage the foreign business relations complying with government policies.
Teaching
No matter what courses you have done, teaching is something that is valuable and demanding everywhere. Colleges and universities have required talented and skilled faculties who can teach the students with practical and real-world work experience.
You can complete your PhD. degree and submit research papers to top institutes in your field. UGC and CSIR conduct the examination test to find the qualifying candidates for the role of associate professor for their law university.
Government Services
The Indian government has many opportunities for law aspirants. By qualifying the government entrance test, you can secure a good position in the Department of Legal Affairs & the Legislative council. But for this, you need specific skills and qualifications. You can serve the government by becoming a legal advisor of any department.
Blogging and writing
If you love writing and know about basic computer skills then you can try your luck in blogging? Nowadays, vlogging and blogging are quite popular. You can share your views, opinion, the latest update regarding the legal procedure, new modifications, and processes.
There is a high demand for content writers to mine and channel valuable information. If you have specialized in some interests then do share through blogging. If you can write creative content-aware people about LLB careers and evolving changes.
Journalism
After pursuing a law course enrolling by Sushant university application, you can also enter the journalism field. A lawyer has a standard set of wonderful skills that will help you to manage the responsibilities of the journalism field. You can better represent your facts and views about the incident or situation. You have the ability to communicate with different mindset people passing the argument/ comments. A lawyer's mind can figure out the facts and mistakes by going into the in-depth political and crime stories following the Indian constitution, law, and penal code.