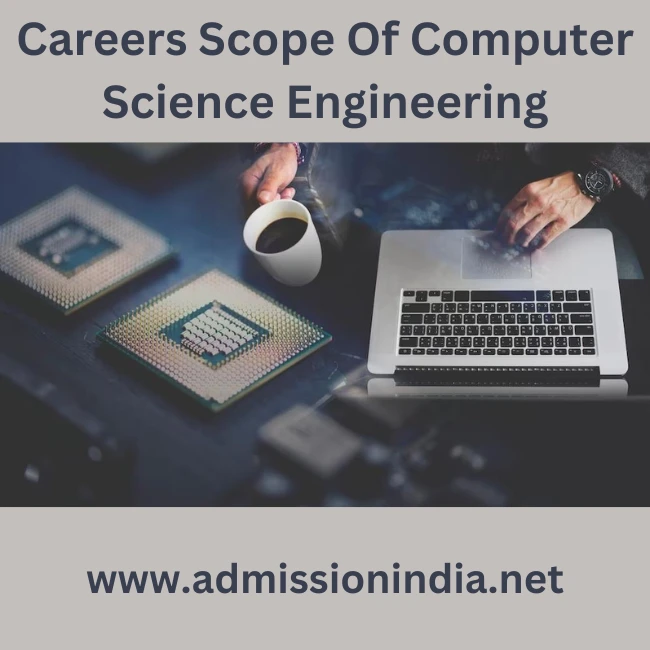 Careers Scope Of Computer Science Engineering
Computer science engineering is a field that has gained a lot of popularity in recent years, and for good reason. With technology advancing at a rapid pace, the demand for computer science engineers has increased exponentially. In this blog, we will discuss the various career opportunities that are available for computer science engineers.
Software Engineer/Developer:
One of the most popular career options for computer science engineers is that of a software engineer/developer. Software engineers of IT companies are in charge of designing, developing, and testing software applications. They use programming languages like Java, C++, Python, etc., to write code and develop applications that can run on different platforms such as desktops, mobile devices, or the web.
Data Scientist:
Data Science is another rapidly growing field that has gained immense popularity in recent years. A data scientist's role involves analyzing complex data sets to identify trends and patterns that can be used to drive business decisions. Data scientists are responsible for designing and implementing algorithms, developing predictive models, and performing statistical analysis on large datasets. This role requires expertise in programming, data analysis, and machine learning.
Cybersecurity Analyst:
In today's world, where cyber threats are becoming increasingly common, the role of cybersecurity analysts has become critical. These professionals are responsible for identifying vulnerabilities in computer systems and developing strategies to protect against cyber attacks. Cybersecurity analysts are also responsible for monitoring systems for any suspicious activity and responding to security breaches.
Machine Learning Engineer:
Machine Learning is a rapidly growing field that is transforming the way we live and work. Machine Learning engineers are responsible for designing and developing algorithms that can learn from data and improve over time. They use programming languages like Python, R, and Java to develop models that can recognize patterns and make predictions. Machine learning engineers work in a wide range of industries, from healthcare and finance to manufacturing and retail.
Computer Network Architect:
Build data communication networks, and Computer network architects design including intranets wide area networks (WANs), and local area networks (LANs). They work with network administrators and other IT professionals to ensure that the network runs smoothly and efficiently. Computer network architects are responsible for designing security protocols and ensuring that networks can handle large amounts of data traffic.
Web Developer:
Web developers design and build websites and web applications. They use programming languages like HTML, CSS, and JavaScript to create web pages that can be accessed by users on the internet. Web developers work in a wide range of industries, including media, entertainment, education, and healthcare.
Conclusion:
In conclusion, computer science engineering offers a wide range of career opportunities in various fields such as software engineering, data science, cybersecurity, machine learning, computer networking, and web development. With technology advancing at a rapid pace, the demand for computer science engineers is only going to increase in the coming years. If you are interested in pursuing a career in this field, it is important to stay up-to-date with the latest trends and technologies to remain competitive in the job market.
AdmissionIndia can help you to get through to top universities/colleges in India. Contact us for Uttaranchal University registration.