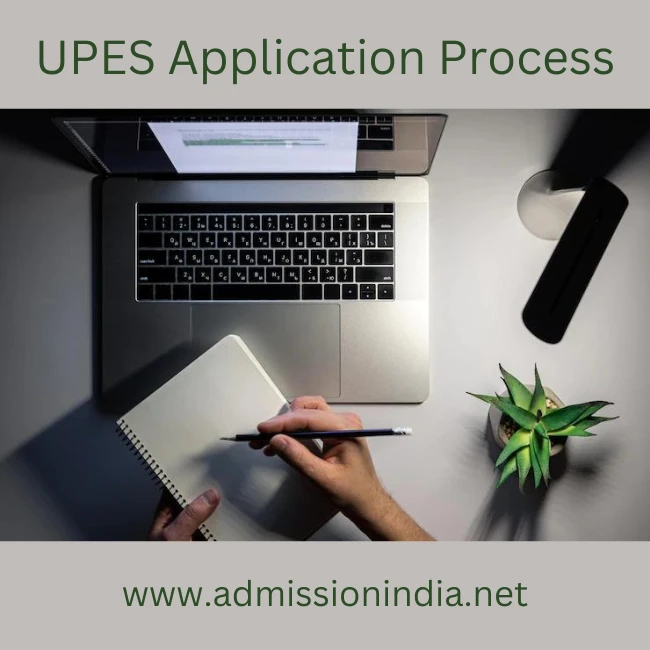 UPES Application Process
The UPESEAT 2022 entrance test is set up as an admission exam for a university. Admission to Bachelor of Technology (B. Tech) programs will be available to those who take the UPESEAT 2022 entrance test. The applicants are given entries based on their performance in the UPESEAT, JEE Main, and board examinations.
Before the exams, students should be equipped with the necessary information regarding exams. This information includes the important dates and events, application forms and fees, eligibility requirements, admit cards and results, exam paper formats and syllabi, merit lists, counselling sessions, and more.
One of the best universities, UPES Dehradun 2022, was founded in 2003. With a unique strategy, UPES Dehradun became a cutting-edge institution offering undergraduate and graduate programs tailored to the business world. These programs support high-growth industries like cloud computing, mechanical engineering, civil engineering, part engineering, mechatronics engineering, fine arts, analytics, public administration, machine design engineering, science, petroleum, graphics and gaming. Likewise, the UPES application form 2022 fees will also depend on the type of course taken.
UPES Dehradun is ranked among the top institutions in India, offering cutting-edge facilities and job opportunities.
The institution offers all required amenities to students, including a library, medical services, auditorium, canteen, computer lab, a wireless campus, opportunities for boys and girls to share dorm rooms with bathrooms, a yearly blood drive, sports complex, and many more. The institution maintains a placement unit that oversees student grooming to improve employability. By signing an MoU for teaching, preparation, and participation-related inquiries, UPES, Dehradun and Worldwide University Systems (GUS) began a collaborative academic relationship in 2019.
Documents
Candidates must have all the required documentation when applying for admission to the UPES. A list of all the necessary papers is provided below.
Class 10 and 12th report
A photo ID like Aadhaar card or voter id
Copies of the signature and picture.
Using a credit or debit card to pay online costs.
The scanned image must be between 20 and 50 kb in size and be in the jpg or jpeg format. A scanned signature in jpg or jpeg format should be 10 to 25 kb in size.
Admission
Admission to UPES is based on merit. 10% of the seats will be offered through JEE mains, 10% from board exams, and 80% from UPESEAT. The registration period for UPESEAT 2022 will begin in the final week of December and run through the end of August 2022. Candidates should consistently check the website for exam dates, events, and UPES application form 2022 fees for admissions.
Merit and Cutoff
The UPES University will make the results available online for each applicant who took the exam. The only website from which candidates can get their results is UPES University.
Each exam's results—UPESEAT, UPESMET, UPESDAT, and UL-SAT—will be made public separately. The authorities will publish a university-level merit list based on the candidates' performance in the national and university-level entrance exams.
Cutoff for UPES Admission in 2022
The authorities will announce the UPES cutoff scores a few days after the results are announced. The individual cutoff scores for each exam and category will be made public by the authority. The minimal scores required by the authorities to identify candidates for the counselling process will be known as the UPES Cut off scores.