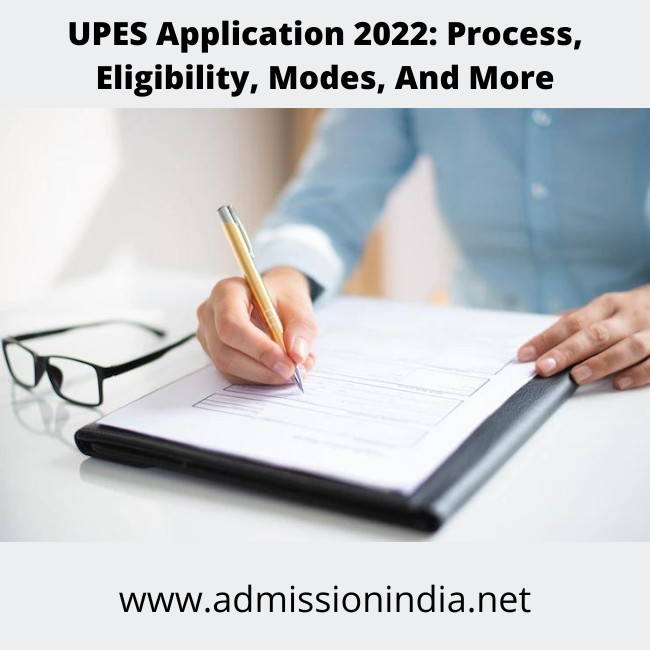 UPES Application 2022: Process, Eligibility, Modes, And More
Admission for one of the excellent Dehradun-based universities is open and everyone is looking for information on UPES application 2022. If you are a parent who looking for great colleges for your child, or a student that aims to learn and become the best version of their professional self, then UPES is your go-to university for tomorrow. Here we are offering you complete information for UPES application 2022 process, so you can apply to the college in time and become a part of something better. 
Find out information on the Eligibility requirements, UPES application 2022 process, scholarships, and more. As a bonus, we have also mentioned basic info on amenities offered by UPES, so you can make a firm decision as to choose UPES as your college.
Updates on UPES application 2022
Candidates can complete the process of UPES application 2022 by visiting the university's official website. Applicants can also visit the university and apply for course via an offline mode. However, an applicant must complete the essential fields as indicated on the application form (for both online and offline modes). 
UPES has classified the applicants into two groups: examination pathway and non-examination individuals. UPES will held an entrance exam for the students, You may or may not have to appear for the Entrance exam depending on the type of applicant you are. However, students who opt for non-examination admission might be admitted on the basis of merit, or they must score well in the national level test.
What modes of application are available for UPES application 2022?
UPES is offering both online and offline modes of the application process to the applicants. The students may quickly obtain the application forms for their individual courses on the UPES university's official website. Simply visit the www.upes.ac.in for the same of contact our admission support for a seamless admission process.  Additionally, you can also seek the assistance of our team if you need additional information related to UPES or simply visit their website.
To complete the applications offline, you must acquire them from the admissions office. Then, complete it and submit it to the University together with the requested materials. The cost of registration is 1350/-
What are the Eligibility Requirements in UPES for Admission in 2022
The eligibility requirements to be admitted to UPES are simple. The applicants will be admitted based on their merit or their performance on national entrance tests. Applicants can easily apply online or offline, depending on their preference. 
What are the documents required for applying to UPES?
The enrollment and UPES application 2022 process has been simplified. All the basic info and documents required needed to complete the UPES application form are mentioned here:
Valid email ID & phone number.

Image of a scanned picture and signature

Graduation transcript and diploma

Grade 12 transcript and certificate

Tenth-grade report card and certificate

Upon submission of documents, the

UPES application 2022

fees may be paid through Internet banking, credit card, debit card, or Demand Draft (DD).
Does UPES offer scholarships to students and applicants?
UPES is one of the established universities that can pave your path for a better tomorrow. They offer you various amenities and even offer 100 percent merit-based scholarship awards.
UPES Scholarships are only awarded to applicants and students who have an aggregate of 80% in Class X and Class XII. So, an aggregate of 80% is required for CBSE, ICSE, or State Examination Board in order to be edibility for the scholarship at UPES.