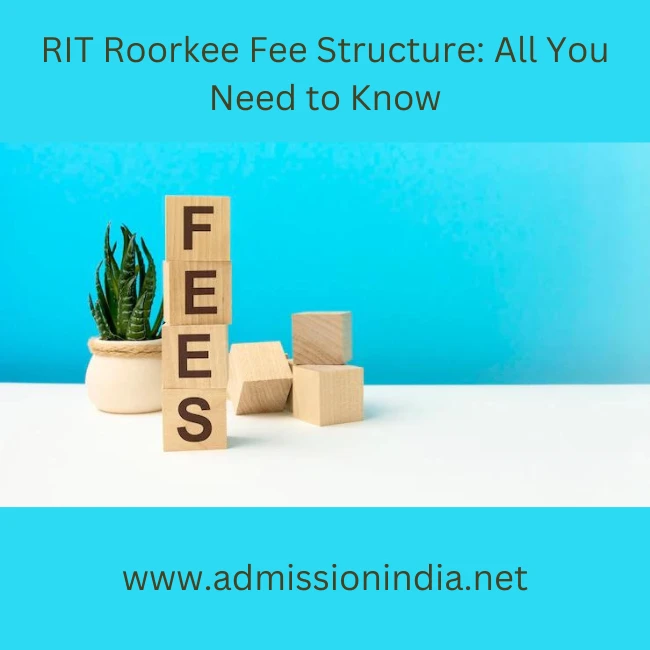 RIT Roorkee Fee Structure: All You Need to Know
A private institution connected to the Uttarakhand Technical University, Roorkee Institute of Technology (RIT), was founded in 2005. The institute provides engineering, management, agriculture, and paramedical sciences courses at the undergraduate, graduate, and diploma levels. The institute accepts students based on merit and entrance admissions both.
The institute offers all students placement aid. The average package provided to students is INR 6.5 LPA, while the whole package is INR 12 LPA.
The first private college in Uttarakhand to participate in the IOS Developer University Program and have an Apple Lab is RIT Roorkee (IDUP). With a Texas Instruments centre of excellence, RIT is prepared to provide Artificial Intelligence training to make students more marketable and employable.
Incorporated in 2005, Uttarakhand Technical University is a partner institution of the Roorkee Institute of Technology (RIT). The institute offers undergraduate, graduate, and certificate programs in various topics, including engineering, management, agriculture, and paramedical sciences. Merit and entrance exams determine admission to RIT Roorkee. For students living away from their homes, it provides a boys' and a girls' hostel on campus and other infrastructure amenities.
The RIT Roorkee provides a comprehensive range of UG, PG, and Diploma programs in several streams with many specialities. Additionally, they offer lateral entry for a few courses, like a polytechnic diploma and a B.Tech.
RIT provides undergraduate and graduate programs in engineering, management, agriculture, and computer applications.
Admissions
Offline Mode
Candidates can visit the institute's campus and speak with an admissions counsellor.
Candidates must complete the application for admission and provide a copy of their documentation.
After verification and satisfaction with the admission requirements, the candidate will be advised of admission.
After receiving admissions confirmation, the candidate must pay the fees per the college's rules.
Online Mode
Visit the RIT Roorkee's official website.
Click "Apply Now" under the "Admission" tab.
Download the form and enter the essential data accurately.
Send the completed form and the necessary supporting documentation by courier to the admission cell or by email to admission@ritroorkee.com.
RIT Roorkee fee structure includes around Rs. 1,000,000 would be charged for international immersion (foreign exchange) in South Asian countries (including airfare, visa, certification etc.)
RIT Roorkee fee structure applies extra fees as per University Guidelines.
The Roorkee Institute of Technology (RIT) has developed into a preferred choice for students interested in science, technology, education, management, agricultural, and paramedical fields.
To develop its young pupils into professionally skilled persons and new generation citizens with ethical principles and enthusiasm for social obligations, talent meets direction. It is designed for the efflorescence of turning ambitions into reality. RIT Roorkee, founded in 2005 and situated in the peaceful environs of Uttarakhand, exudes a soothing atmosphere and a sense of calmness that inspires emotions of devotion and a sense of spiritual grounding. It has an alluring and beguiling allure with a sylvan setting and a 30-acre expanse of lush greenery.