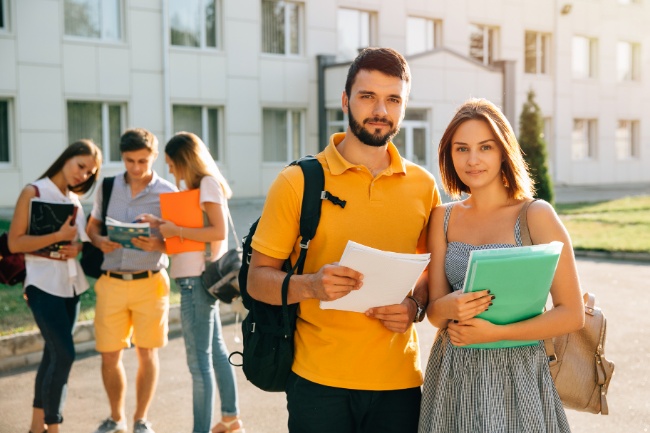 Admission In Ganpat University: Make Your Future Bright & Successful
When you were in school, you had many answers to the question of what you want to become in the future. And now when it is time, you can choose any one of those career options to shape your future. If you are a school pass-out or a graduate, many courses can make your future a successful one.
Ganpat University is a place where you can pursue your education in various faculties. No matter if you are a high school, higher secondary, or graduate student here you can find various courses that can play a big role in making your future brighter and successful. Admission Ganpat University is a brilliant choice for those who want to fly high in their career. Here is a list of various courses:
Eligibility 10th standard pass-out:
If you are looking forward to pursuing your dream education after the 10th standard there are so many courses that can help you to establish a strong foundation for your career. You can go through several diploma courses like: 
Diploma in various engineering courses

Diploma in various medical courses
Eligibility 12th standard pass-out:
A student evolves himself or herself more after higher secondary schooling. A broad vision and better approach become part of his or her life through that they start looking for their career just after higher secondary schooling. Ganpat University provides various courses like:
Computer application course

Architecture, designing, and planning course

Courses in law

Engineering and technology courses

Management studies courses in Sciences
Know something about post-graduation courses:
Education never ends. No matter how much you study, you will always crave for more knowledge. Through admission to Ganpat University, you can pursue your education after graduation. You can select any course according to your eligibility:
Course in Computer Applications

Courses in Management Studies

Courses in Sciences

Pharmacy courses

Engineering and technology
This list is endless. There are so many courses which can contribute a lot to build your future. Graduating, post-graduation, Ph.D. from Ganpat University contribute a lot to build the future of students and nation.
Ganpat University accepts only those admission applications which speak loudly about the ambitions of a student. They organize entrance exams through which you can only take admission. Hence before enrolling yourself in any college or university learn everything about that first, it will help you give you a clear vision.
Admissions are open at Ganpat University for the year 2020-21. For more details, you can check the university website.